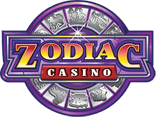 Video Poker
Video Poker is an incredibly popular casino game. Become a winner by playing at Zodiac Casino Mobile - the best mobile casino, and enjoy our casino sign up bonus!
With all casinos there are winners and losers, understanding the different video poker games can help you turn your purchases into a win. Beat the odds, it's not just luck, mathematics and money management are key to keeping you playing longer and giving you more turns for your gaming dollar.
One of the most popular casino games is Deuces Wild.
In Deuces Wild (cards with a face value of 2), the deuces in the pack can stand in for any other card of any suit.
To win in Jacks or Better, you need to have a pair of Jacks or higher.
Power Poker involves playing with multiple hands at the same time.
Video Poker tips
By choosing to hold a card, you are keeping it for the duration of the hand.
Clicking on the Draw Button, will cause your un-held cards to be re-dealt - with your final hand determining the amount you win.
A Natural Royal Flush is the highest hand you can achieve in Video Poker.