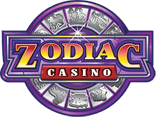 Play all the best Video Poker titles at Zodiac Casino Mobile
Beat the odds by playing online video poker at Zodiac Casino Mobile. With a wide range including some of the most popular titles, there is no better place to play video poker than with us!
Whether you're an avid online video poker player or a complete beginner, you can turn yourself into a winner and video poker pro at Zodiac Casino Mobile.
Video Poker
A favourite amongst avid game players, online video poker is perfect for those who enjoy a game of skill and are chasing large wins! The most commonly played and highest paying online video poker games include Aces & Faces, Bonus Deuces Wild, Jacks or Better, and Double Double Bonus Poker. At Zodiac Casino Mobile, we even offer multi-hand video poker versions, meaning you can play more than one hand at once, thus increasing your chances of taking home an impressive win!
The rules for online video poker are simple for all levels of players to grasp, so pros and beginners alike can play and have fun!
Choose the amount you wish to play and place your bet.
You will be drawn five cards - a number of which you choose to hold or discard (the choice is yours!). If you choose to discard cards they will be replaced and you will receive a payout depending on the value of your hand.
Use the paytable to get a better idea of what certain hands pay.
The majority of online video poker games use a standard 52-card deck.
With your newfound knowledge, it's time to get playing online video poker at Zodiac Casino Mobile. Don't forget about our fantastic sign up bonuses which you can use to start playing and winning!